Browns Pop-Up Shop | Berlin


14-16 November 2019
Browns Pop-Up Shop | Supermarkt - Berlin - Stage Design
Pop-Up Shop in an abandoned supermarket in central Berlin. Shop, talks, installations, parties and much more for three days of fashion and design. The project takes Browns' style and spreads it to the Berlin fans. Scenography and set design with lighting installation in a flexible and contemporary space turned by Berlin trends.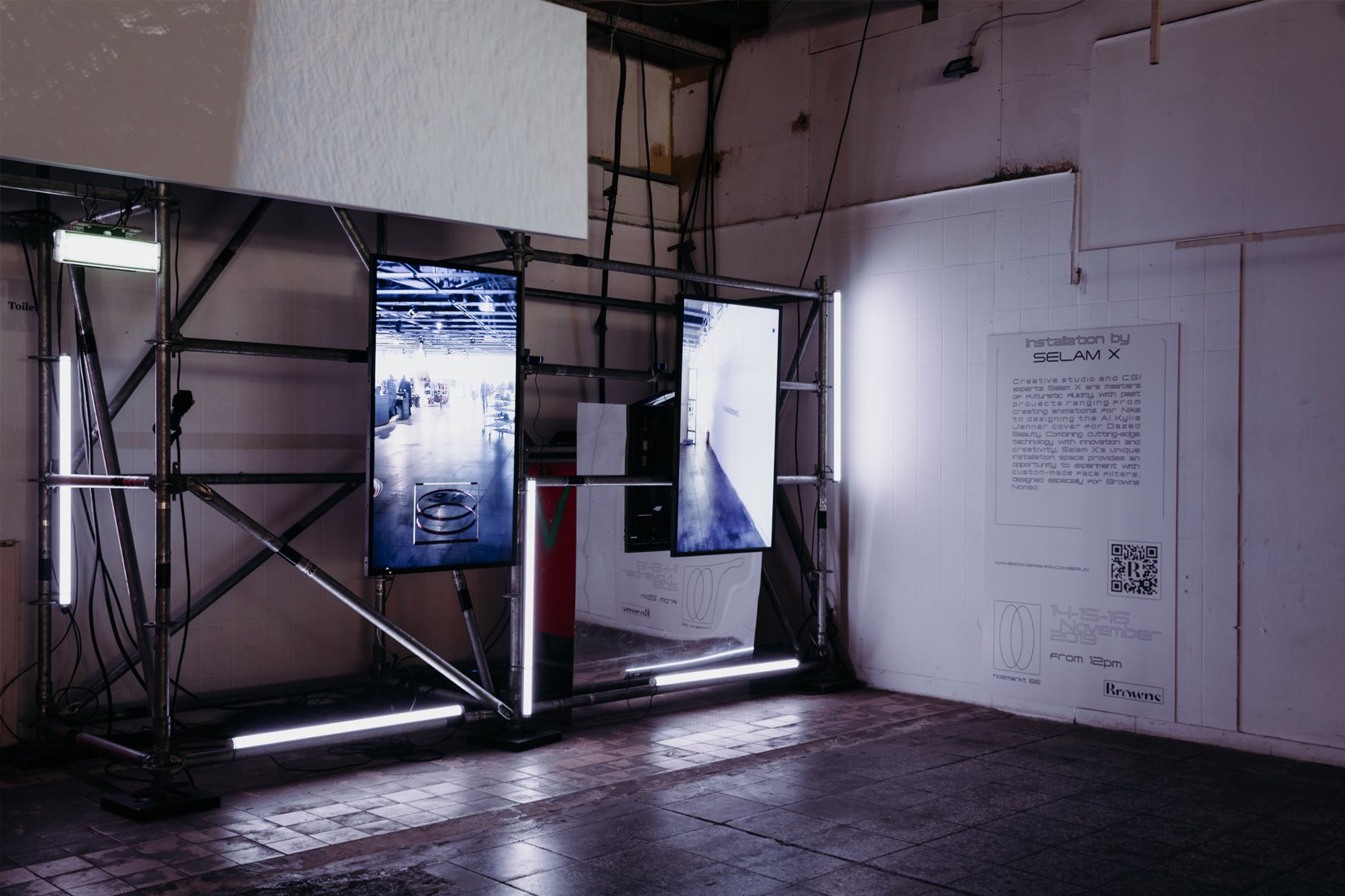 Browns Pop-Up Shop
Location: Supermakt - Holzmarktstraße, Berlin
With: Refecence Studios
Web: brownsfashion.com

Browns multidisciplinary luxury fashion brand, from the UK, took over an abandoned supermarket in Berlin for a three day pop-up in a nomad event, its collaborations with Burberry, Off-White and reading with Vogue Germany. The show was built around readers by Truth And/Or Consequences, performances by IAMDDB, artists as Duran Lantik and Vinson Fraley, tattoos by Louis Loveless and various fashion industry experts, designers, DJs, musicians.

Holli Rogers, CEO of Browns said in a press release, "Browns Nomad brings the physical and digital worlds together, creating a connection and interaction to both the space and our curated product offering, we stay true to the environment in which Nomad exists by fusing local and international partners and brands to create a multi-sensory experience."

The location has been set up to have a structure that can be modified according to the events in collaborations with References Studios agency. The atmosphere of the abandoned building has been maintained, inserting materials and structures similar to this style. The underground environment creates a union with all the rooms and installations, leaving the products on display for maximum visibility.

The project has taken care of the division of the areas creating flexibility for the various types of events, from talking to the dance floor, passing through the shop. The stage was created to be enjoyed by the speakers and also by the various DJs who warmed up the evenings. The abandoned space was an element of inspiration for the use of materials and lights. The neon led lights and the theatrical spotlights have made space evocative and dynamic. The Pop-Up Shop has become a space that has combined several souls inside, shop, then conference area and finally club. Its hybridisation is the stylistic signature that accumulates it to the fashions of Berlin.

Creating a connection between Browns' brand identity and the design of the space was a perfect goal of the project.