Revolution 1918


May to November 2018
Revolution 1918 | Ministry of Education, Science and Culture of Schleswig-Holstein
Two large containers travelled through 10 cities carrying the story of the "Revolution 1918" in Germany. A travelling installation to show the events of a period of revolutionary history. The design project is an essential part with graphics, media and construction engineering to be easily transportable.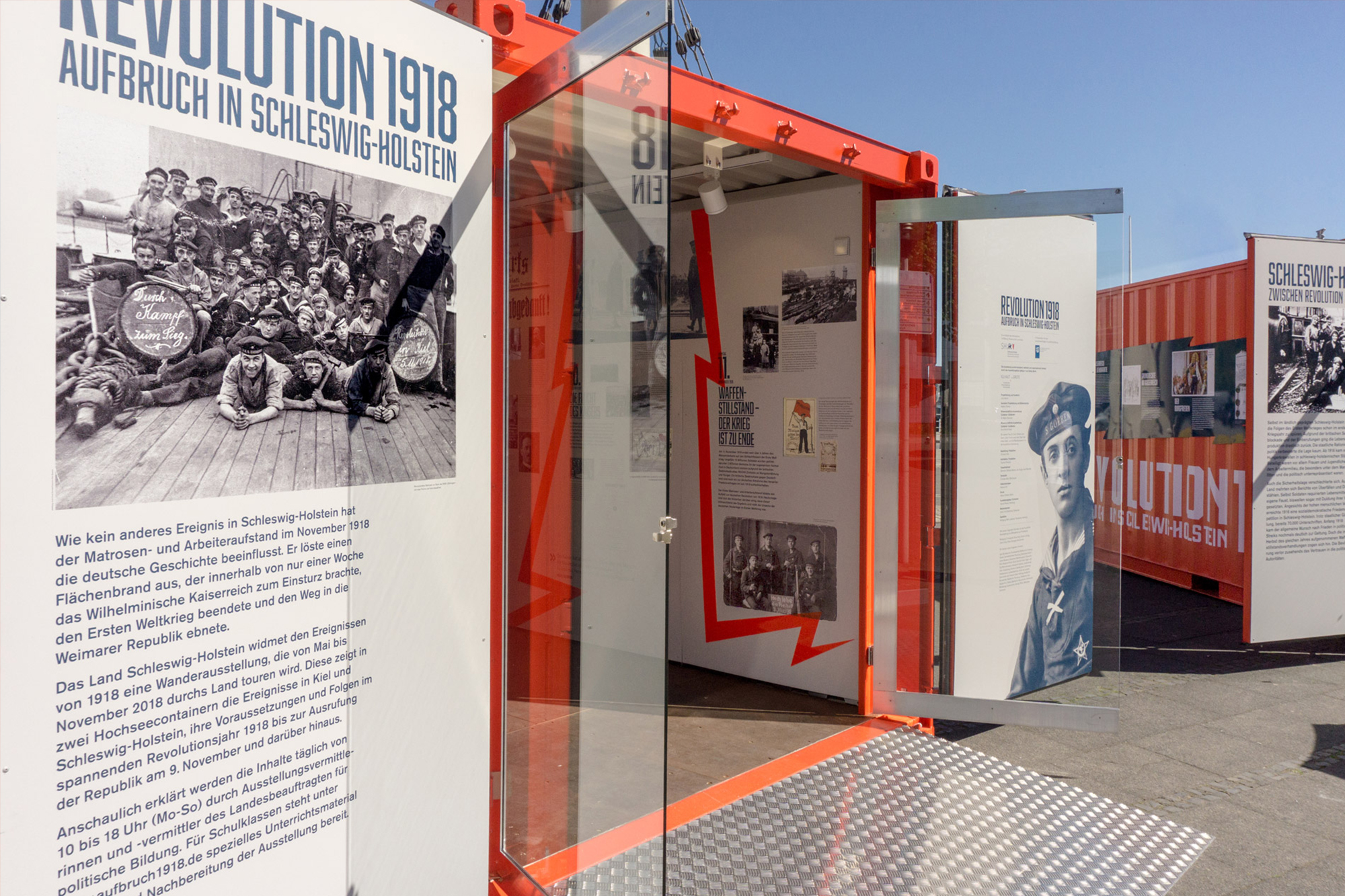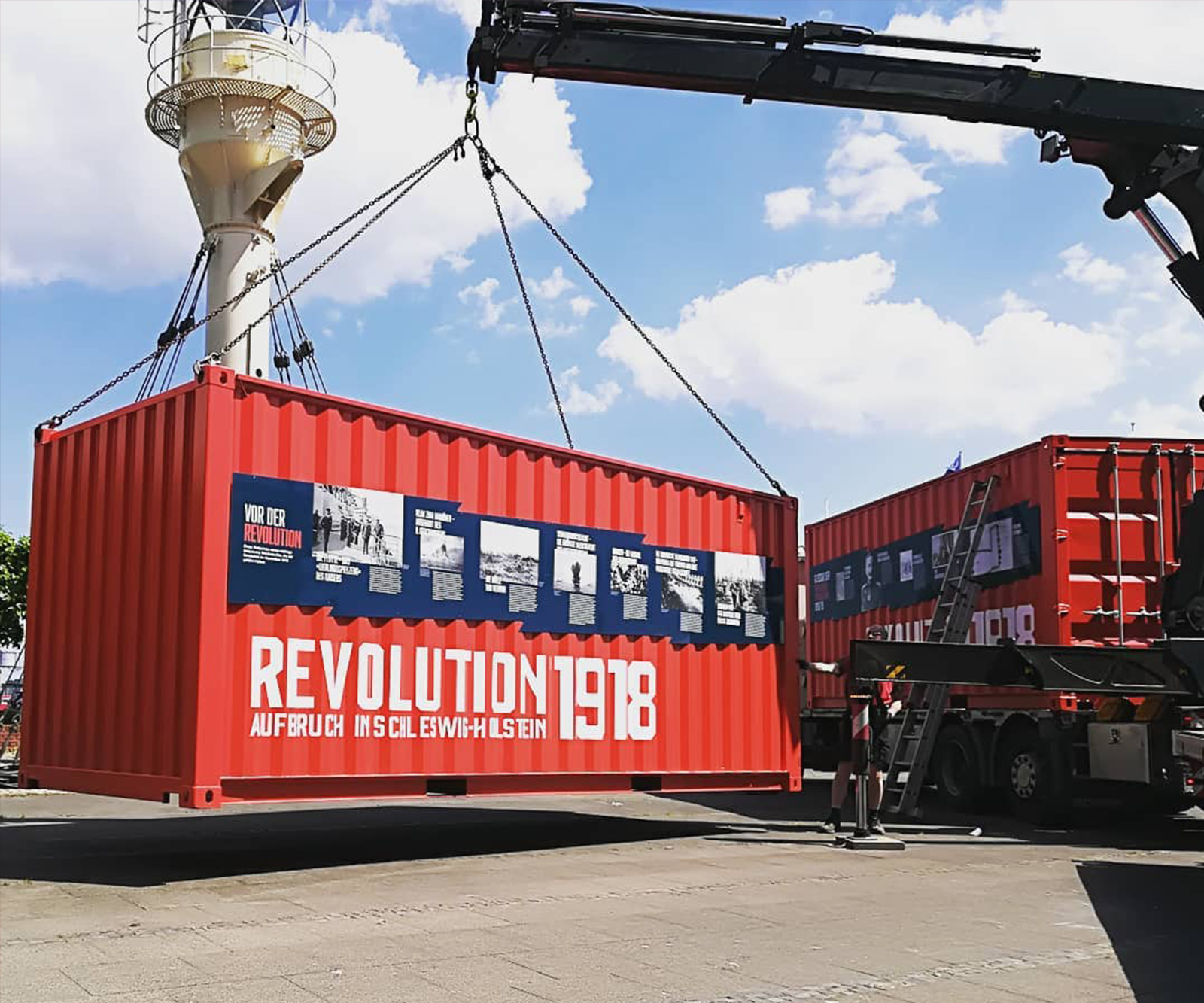 Revolution 1918
Location: 10 cities in Germany
Exhibition design: Ighlaut + von Grote

Connected to the exhibition at Wilhelmshaven, this travelling installation aims to recount the events that led to the revolution and the collapse of Wilhelmine's empire.

The revolution had a main focus in the Schleswig-Holstein region with the rebellion of the sailors and the population in November 1918. From May to November 2018, the region of Schleswig-Holstein dedicated a travelling exhibition to recount these events.

The design idea was two shipping-containers that could be easily transported. The exhibition travelled through 10 cities, during opening hours, expert staff introduced visitors to the exhibition and provided other items.

All fixed and movable parts of the exhibition were stored inside the containers in order to make the exhibition independent. The exhibition was developed through a careful study of graphics and by including photos, info-graphics and multimedia contents to increase the interactivity of the public.

Special lighting has been designed to focus the viewer on the main points of the exhibition. Doors have also been designed to make the environment pleasant even in bad weather.